The following resources on LGBTQ Youth were developed by the NCTSN.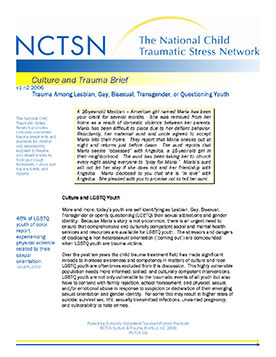 Discusses trauma among sexual minorities.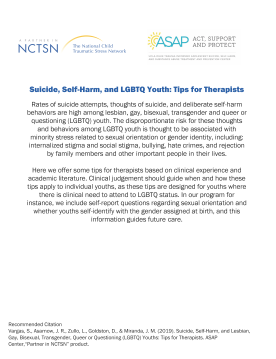 Offers tips to therapists who work with LGBTQ youth experiencing self-injury and suicidal ideation. The fact sheet describes challenges that LGBTQ youth face and helpful approaches therapists can take to support the youth they are working with.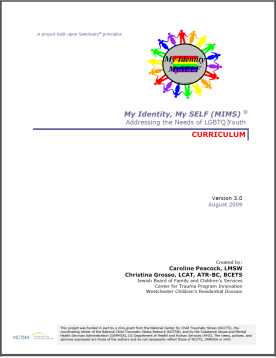 Aims to improve services for lesbian, gay, bisexual, transgender, and questioning youth in residential treatment.
Pages