The following resources on child trauma were developed by the NCTSN. To find a specific topic or resource, enter keywords in the search box, or filter by resource type, trauma type, language, or audience.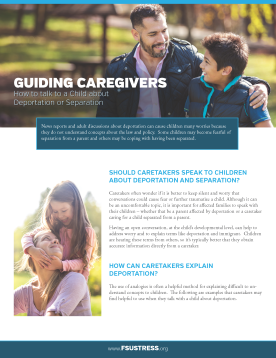 Offers guidance on how to talk with children about deportation or separation.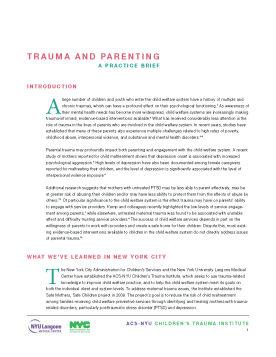 Focuses on addressing secondary traumatic stress experienced by child welfare staff, easing children's transitions into foster care, and working with parents who have been impacted by trauma.
Pages