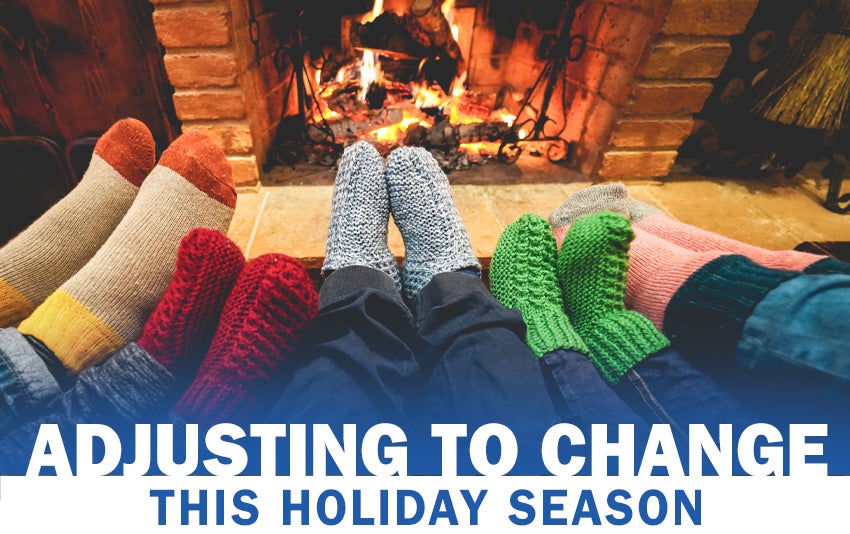 As the holiday season approaches, celebrations, traditions, and gatherings with family and friends may look different this year due to the COVID-19 Pandemic. For many, this may mean learning new ways of celebrating the upcoming holidays with loved ones from afar (e.g. virtual celebrations). While the holiday season can create a number of stressors, the uncertainty and challenges created by the pandemic can increase feelings of worry, stress, loneliness, grief, loss, and concern. Knowing how to care for your family and yourself and talk to your children can enable your family to make changes to allow for successful functioning during this difficult time. The NCTSN has resources to help children, youth, and families, build family resilience, adapt to changes, and cope with challenges this upcoming holiday season.

New! Supporting Children and Teens During this Holiday Season
Offers parents and caregivers strategies and ideas for supporting children and teens during the holiday season. This fact sheet provides tips that parents can use to talk to their children and teens about how they are feeling and changes to holiday celebrations and traditions. It also shares tips that families can use to make this holiday season still feel special, including creative ways in which families can stay connected to loved ones and friends. Ideas for self-care and additional resources are also included in the fact sheet.

Taking Care of Yourself
Offers providers a list of ideas for self-care strategies to use after a difficult event. This checklist outlines the three basic aspects of self-care including awareness, balance, and connection.


Helping Children with Traumatic Separation or Traumatic Grief Related to COVID-19
Offers information on how to talk with children about traumatic separation or traumatic grief as it relates to the COVID-19 pandemic. This tip sheet is for caregivers or other adults supporting children with traumatic separation or traumatic grief related to COVID-19.

Holidays, Celebrations and Traumatically Bereaved Children
Discusses the ways holidays and other personally meaningful dates can serve as trauma and grief reminders. This webinar points out how culture can dictate children's reactions to reminders and stresses the importance of therapists understanding their clients' culture.

Simple Activities for Children and Adolescents
Offers activity ideas to parents and caregivers whose families are sheltering in place, social distancing, and homeschooling due to the COVID-19 outbreak.